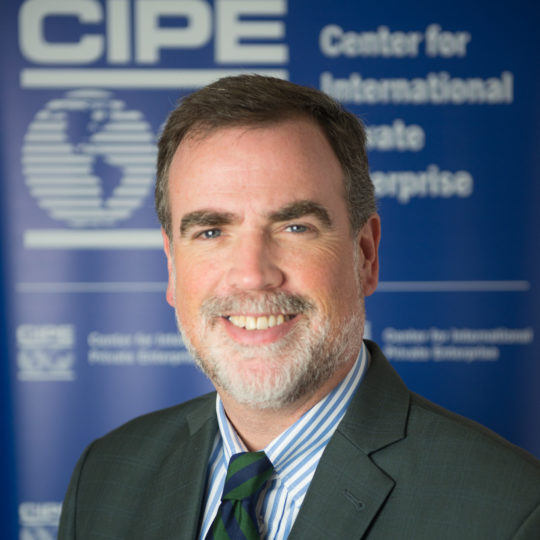 Andrew Wilson
Andrew Wilson is the Executive Director of CIPE. He is credited with spearheading the development of the Corrosive and Constructive Capital concepts, and advancing global initiatives to improve investment climates by addressing governance gaps. Wilson has published many articles on the subject and is frequently asked to share his expertise with international audiences and government officials in the U.S. and abroad. Wilson has been CIPE's Executive Director since 2016 and joined the organization in 1996 after working with several development NGOs. Over the years, he has served on numerous international working groups dedicated to political and economic development in transitional societies.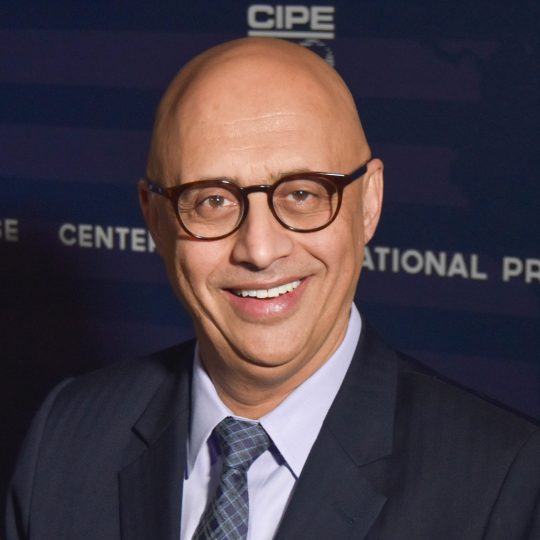 Abdulwahab Alkebsi
Abdulwahab Alkebsi is CIPE's Managing Director for Programs and a renowned expert on democracy, market reforms, and Middle East politics. Under his supervision, CIPE continues to develop its Corrosive and Constructive Capital programs and efforts to improve corporate and democratic governance in emerging economies. Much of this is achieved through funding from the U.S. State Department's Bureau of Democracy, Human Rights, and Labor and the National Endowment for Democracy. Alkebsi has also overseen the creation of CIPE's three Centers of Excellence, including the Anti-Corruption and Governance Center, which provides essential support and resources for the constructive and corrosive capital programs.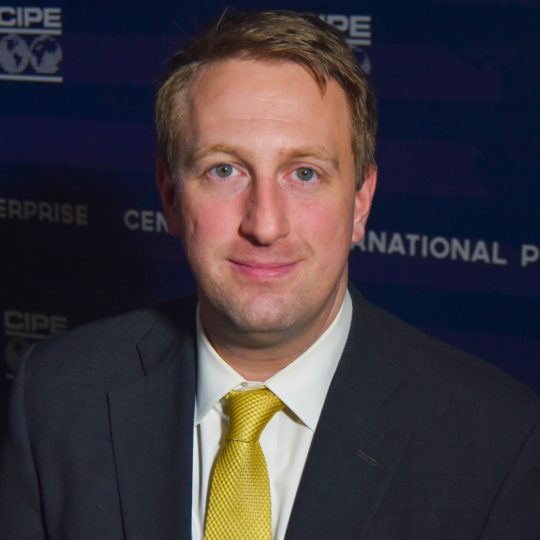 Eric Hontz
Eric Hontz is CIPE's Deputy Regional Director for Europe and Eurasia. He leads the Corrosive Capital and Constructive Capital Initiative, which sits at the confluence of corporate governance, anti-corruption compliance, the rule of law, and the business and investment climate, with trade and investment patterns worldwide. Hontz is active in developing business organizations' capacity in the region to advocate on behalf of member interests and foster a culture of business growth. He is frequently featured in the media as an expert on economic reform and policy in Ukraine and other former Soviet states. Hontz holds Bachelor's degrees in Russian and Political Science from the University of Montana, a JD and an MBA from the University of Maryland, and is licensed to practice law in Maryland.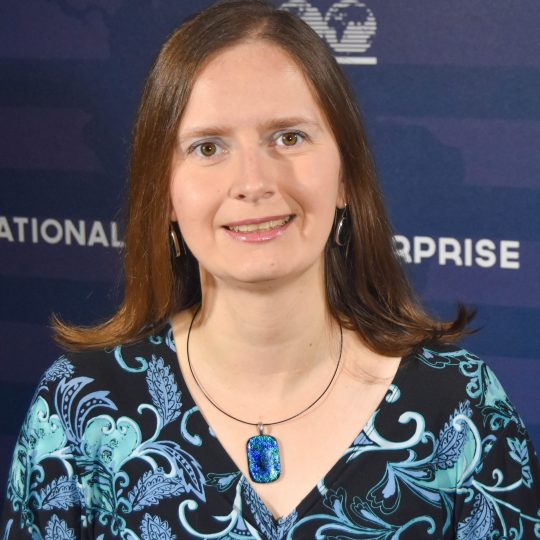 Anna Kompanek
Anna Kompanek is CIPE's Director for Global Programs and an essential voice on the subject of corrosive and constructive capital. Kompanek manages a portfolio of programs focusing on CIPE's core themes of business advocacy, combating corruption, strengthening entrepreneurship ecosystems, and women's economic empowerment. She has authored and co-authored numerous publications addressing the challenges of political and economic reform around the world.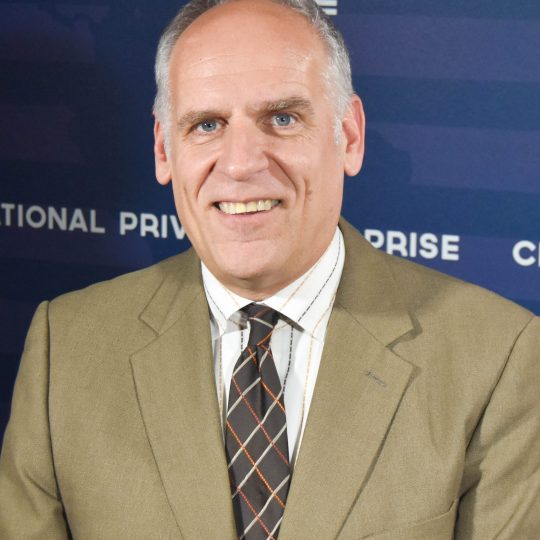 John Zemko
John Zemko is CIPE's Regional Director for Latin American and the Caribbean. Zemko has worked extensively on establishing better corporate governance standards in the region, including initiatives to promote better governance standards within state-owned enterprises in Argentina, Brazil, and Mexico. Under Zemko's leadership, the LAC team is striving to analyze and understand the impact of corrosive capital in the region and introduce more ways to attract Constructive Capital.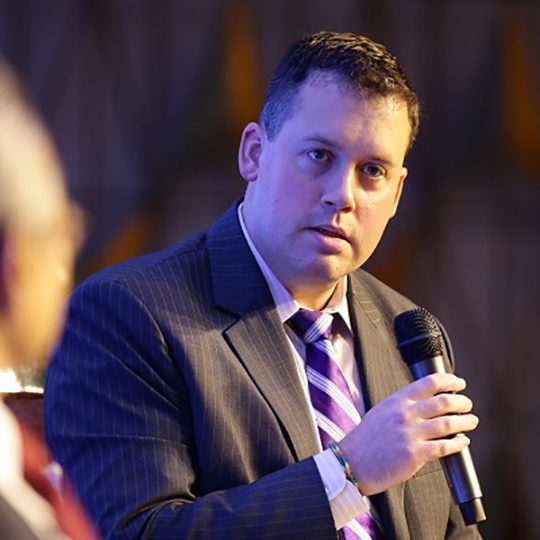 John Morrell
John Morrell is CIPE's Regional Director for Asia and the Pacific and has been instrumental in developing the Corrosive Capital concept and groundbreaking publications on the subject. Morrell's team and partners on the ground continue to provide research and data that make CIPE a definitive source of information. Morrell oversees a portfolio of programs in the region aimed at addressing: anti-corruption, corporate compliance, women's economic empowerment, public and private sector governance reform, and creating political space in closed countries.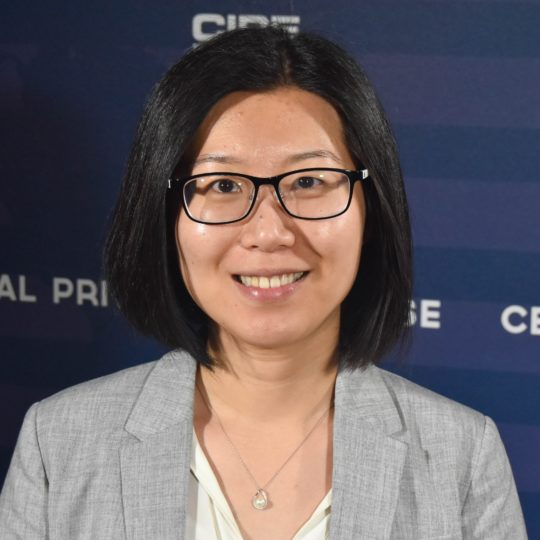 Catherine Tai
Catherine Tai is a CIPE Senior Program Officer for Asia. She coordinates programming related to the Corrosive and Constructive Capital initiative throughout the region. Tai leads efforts focusing on strengthening the role of the private sector and mobilizing local networks of small and medium enterprises for constructive policy reform. She also manages anti-corruption initiatives that improve the monitoring of public procurement. Previously, Tai was the Senior Program Officer for East Asia at the Eurasia Foundation, where she provided technical assistance to civil society groups and designed new initiatives with local partners.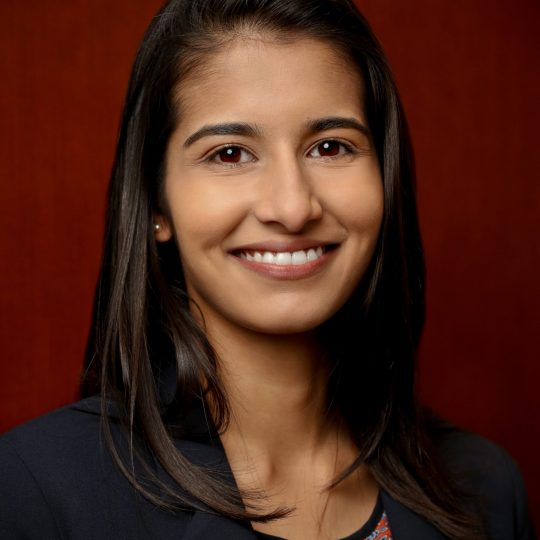 Ritika Singh
Ritika Singh is a CIPE Global Program Officer and oversees cross-regional projects aimed at strengthening trust in democratic and market-oriented institutions and empowering women and youth. Singh also leads the Global team's new Trust in Business initiative, which includes activities to address Corrosive and Constructive Capital concepts. Before joining CIPE, Singh was a Senior Manager on the Global Government Affairs and Public Policy team at Walmart.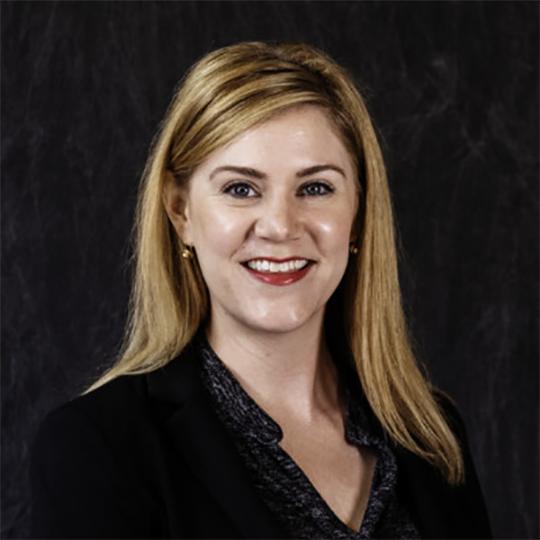 Catherine Gibson
Catherine Gibson is a CIPE Program Officer for Latin America and the Caribbean (LAC). She leads LAC's programs to help emerging democracies limit the potential risks often associated with large influxes of authoritarian capital. This includes projects in Argentina, Bolivia, Chile, and Mexico. Before CIPE, Gibson was a Project Officer for the Organization of American States Inter-American Committee Against Terrorism and assisted states and the private sector secure supply chains from international and domestic threats.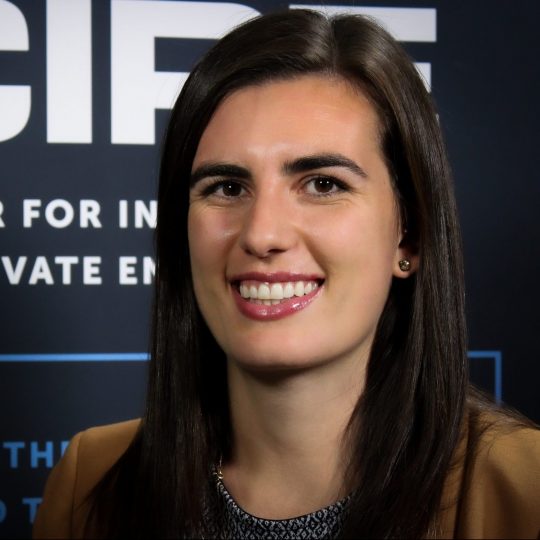 Elena Padbury
Elena Padbury is a CIPE Program Officer for Latin America and the Caribbean. Her portfolio includes regional programs focusing on transnational kleptocracy, anti-corruption efforts, and corporate governance matters. A key focus is identifying ways capital from authoritarian states may exploit local governance gaps and increase corruption risks, including through infrastructure investments and activities in sectors involving natural resources. Before joining CIPE, she worked in the private sector for a mining company in Santiago, Chile, focusing on international finance, sustainability, environmental monitoring, and community outreach.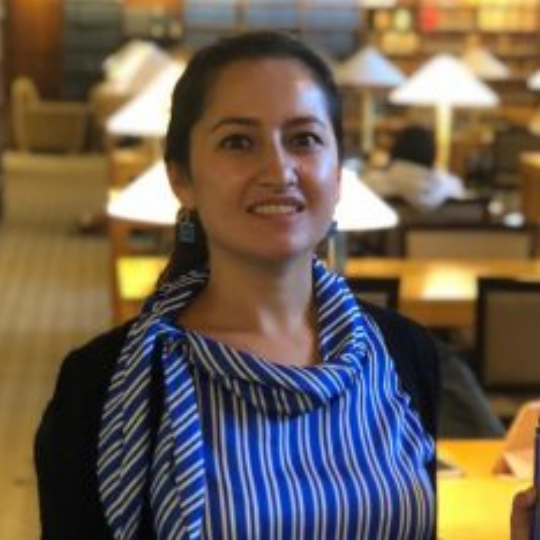 Ella Askerova-Foggo
Ella Askerova-Foggo is a Program Officer for CIPE's Europe and Eurasia team. She manages the Central Asia portfolio and develops programs to improve the business environment, corporate governance, business ethics, and strengthen the private sector's role in the economy. Askerova-Foggo leads CIPE's constructive and corrosive capital programming in Central Asia, focused on building a network of strong private sector leaders committed to transparent market and governance norms and raising awareness of governance gaps that attract corrosive investments. Askerova-Foggo holds a Master of Arts in Law and Diplomacy from The Fletcher School at Tufts University and a Bachelor's degree in Finance from Indiana University, Bloomington.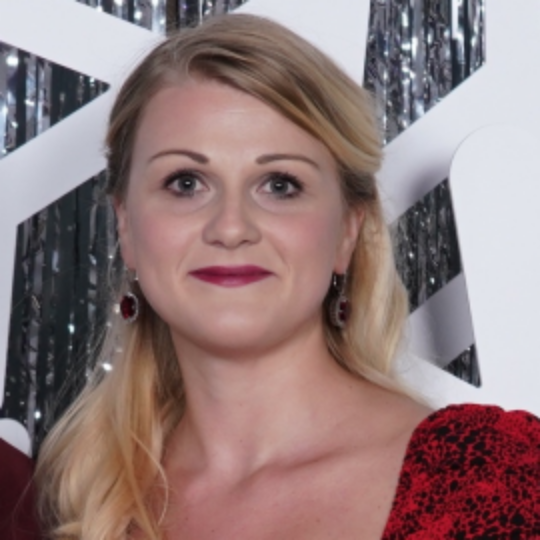 Darina Regio
Darina Regio is an Associate Program Officer for Europe and Eurasia at the Center for International Private Enterprise. Her portfolio includes regional programs focusing on anti-corruption, corporate governance, and strengthening the role of private sector for constructive policy reforms. Prior to her work at CIPE, Regio worked as a Research Analyst at Steele Global Solutions and as a Research Assistant for the Institute for the Study of War. Regio received her Bachelor of Asian and African Studies from the State St. Petersburg University and her Master of Arts in International Policy Studies and a Graduate Certificate in Terrorism Studies from the Middlebury Institute of International Studies. Additionally, Regio holds Project Management for Development Professionals (PMDPro) certificate from APMG; Design, Partnering, Management, Innovation Certificate from the Monterey Institute and Partners in Health, and Monitoring, Evaluation, Accountability and Learning (MEAL DPro) certificate. Regio speaks English, Russian, German, and Indonesian.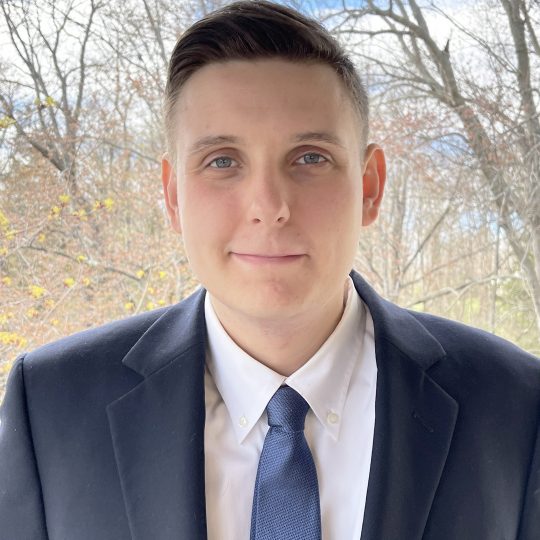 John Kay
John Kay is an Associate Program Officer for CIPE's Europe and Eurasia team covering the Western Balkans. He coordinates CIPE's programs in the region and supports CIPE's cross-regional Corrosive and Constructive Capital Initiative.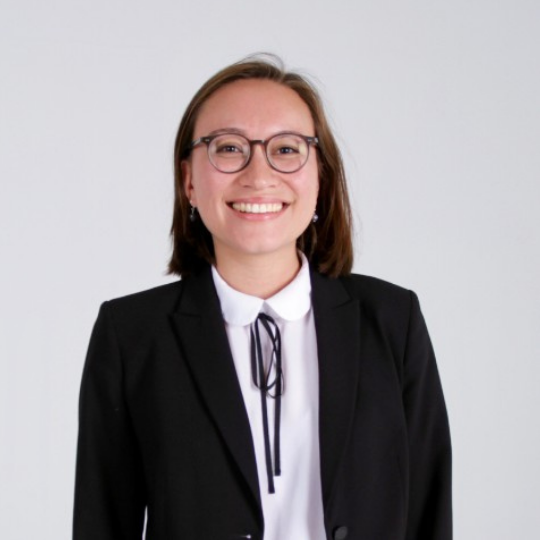 Kalea Power
Kalea Power is an Associate Program Officer for CIPE's Europe & Eurasia team covering Central Asia. She coordinates and develops programs to advance private sector-led advocacy for reform, business ethics, and women's economic empowerment in the region. Kalea supports CIPE's Corrosive and Constructive capital initiative in Central Asia, seeking to build a network of strong private sector leaders committed to transparent market and governance norms and raising awareness of governance gaps that attract corrosive investments. Prior to CIPE, Kalea managed government relations and communications for the President of KIMEP University in Almaty, Kazakhstan.